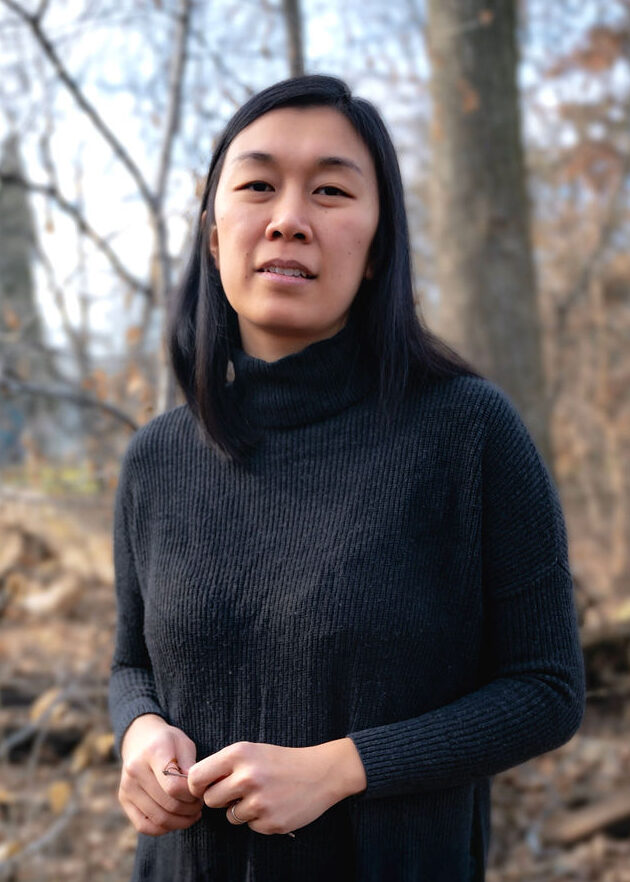 Liuan Huska is a freelance journalist and writer at the intersection of ecology, embodiment, and faith. She is the author of Hurting Yet Whole: Reconciling Body and Spirit in Chronic Pain and Illness, a book weaving memoir, theology, and sociocultural critique. Liuan's reporting and essays have appeared in many places, including Chicago's WBEZ, Borderless, Grist, Christianity Today, The Christian Century, and NPR's Here and Now. She is a regular columnist for Sojourners magazine.
Liuan lives with her family on the ancestral lands of several Native tribes, including the Potawatomi, near Chicago. When not writing, she might be found gardening, trying to identify edible plants, dancing in the living room, and breathing.
More about Liuan in her own words
As the only Chinese girl in a little Southeast Texas town, I took my first journalism class as a high school freshman and was hooked. What other career allows you to ask probing questions and sound stupid while talking to interesting people and poking around hidden corners of society?
Turns out, there are some other fields – like anthropology, which I studied at Wheaton College (Illinois) and continued pursuing for a Masters degree at the University of Chicago. Growing up "in-between" as a first-generation Chinese immigrant in America, anthropology has given me language for what I do by nature and necessity: observe the world I'm living in as an insider/outsider.
I pay attention to the stories, metaphors, and values that motivate people's actions, which also leads me to explore religion and theology. Who are we? What spiritual resources can we tap into to face the challenges of our day – from climate change to the fraying of social trust? What is a good life?
My writing pulls in sociocultural research, reporting, and theological reflection. I just can't seem to stick with one genre or topic! In the decade since I've been freelance writing, I've covered everything from evangelical fertility trends to Asian American gender (mis)conceptions to the history of health insurance in the United States.
Most recently, I've focused on telling stories at the intersection of environment, culture, and religion. I see our changing climate as the biggest challenge humans face this century. I'm unearthing stories of resilience, adaptation, meaning-making, and hope from all corners of the world, especially ones overlooked by those in power.
Outside of writing, I enjoy reading out loud with my three boys (four if you count my husband), making good food, traveling, and dancing. When life gets overwhelming, I go outside and talk to the maple tree in my front yard. Or just hug her. I also serve on the board of A Rocha USA, a Christian nonprofit devoted to restoring people and places through biodiversity conservation and ecological action.
Thanks for stopping by! I'm grateful for your company as we figure out being human and being earthlings together.